Best Insurance Companies for International Students – Are you an international student seeking for an insurance company in your country of residence or you want to pay for insurance online, then you are in the right place, in this article we are going to discuss about some of the best and cheap insurance companies where you can pay for insurance for your health of a certain item?
Presently in the world, it's easier than ever for students to study abroad and complete all (or part) of their degree at a school or university overseas.
But of course, the anxiety of moving, settling in, and adapting to a lifestyle and culture different from your own can be overwhelming….and there are all sorts of little details you need to take care of.
Now one of those details you want to make sure you prioritize? Health insurance.
It's not fun, it's not exciting…. but it is important. Primarily because many international universities or study abroad programs will require you to have a student health insurance.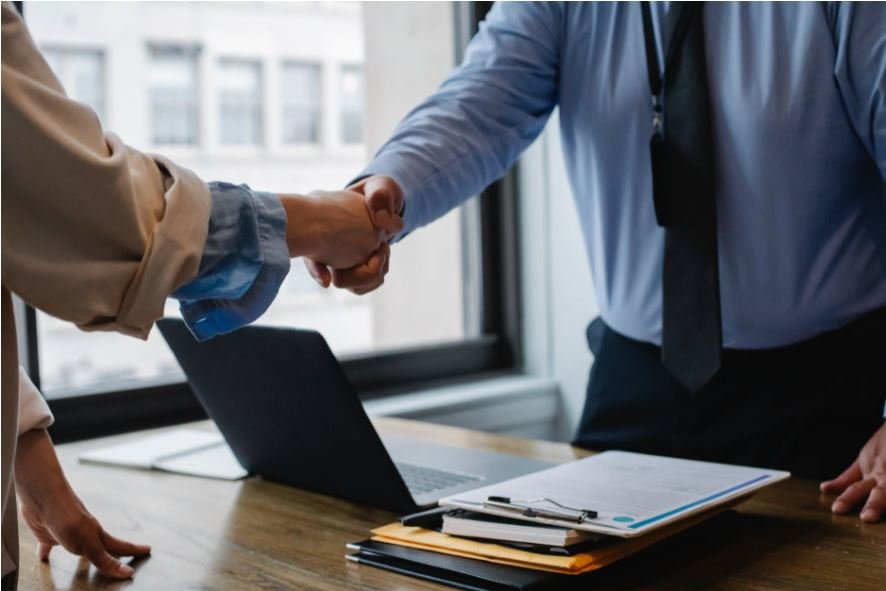 But also, because different countries have different health insurance policies. And what applies in your native country might not work in your newfound home (and truly, you don't want to get stuck without insurance in a foreign country!).
What is International Student Health Insurance?
Just like your home country, unexpected things such as accident or illness can happen to anyone. And due to this the insurance, that covers you at home does not extend to abroad, international student health insurance will make sure you're covered no matter what happens.
Plus, having international student insurance is a requirement to study abroad in many countries.
How to Choose the right international student health insurance plan
Actually, this will depend on a lot of things about you personally. But here's a couple of things to keep in mind:
Does the insurance coverage meet the minimum requirements of your school? (Call and ask before purchasing a plan if you aren't sure)
How convenient are the care options? Can you visit any doctor, hospital, or clinic with their coverage? Or are you limited to their network?
Are the reviews mostly positive or negative?
Does the plan cover pre-existing conditions?
Do they cover emergencies like terrorism incidents and emergency evacuation?
If you have dependents (like children or a spouse) does the insurance cover them as well?
Do they cover any specific medications you need to take?
Does the plan meet my J1 or J2 visa requirement (if studying in the United States)?
Is the insurance plan accepted in the Schengen area in Europe?
Does the plan meet my student visa requirements (if studying anywhere else in the world)?
Below is a list of the 5 best and cheapest Health Insurance for International Students:
IMGlobal offers a variety of insurance plans for students (as well as insurance plans for expats and crew members).
These are the 3 plans IMG offer:
Plan 1: The Patriot Exchange Program (perfect for students studying abroad in the United States!)
This program is designed specifically to meet all the U.S. visa requirements for international students (especially for J1 and J2 visa holders). It also covers spouses (husband or wife) and children.
You can choose plans with maximum limits of $50,000, $100,000, $250,000, or $500,000 for injury/illness. Recently, IMG added telemedicine coverage for non-urgent cases and coverage for COVID-19 cases like any other illness and injury.
One thing to note: if you're female, some schools will require that your insurance covers maternity care. This one does not cover it. If this is a requirement for your school, consider the two plans below.
Plan 2: Student Health Advantage (perfect for students studying in Europe/under the Schengen visa!)
This program meets visa requirements (for most countries) for international students in a sponsored study abroad program. You can get plans for individuals as well as groups.
It covers mental health disorders, maternity care, and pre-existing conditions (which are things many other plans don't cover). In addition, IMG covers COVID-19 and telemedicine costs for non-urgent cases.
Plan 3: Student Health Advantage Platinum
This plan is exactly like the above but offers double the maximum coverage: $1,000,000
Cigna Global, one of the largest health insurance companies in the world, has an excellent reputation in the health care industry. Offering plans for travelers, expats and of course international students.
Cigna Global offers 3 main plans, Silver, Gold and Platinum. The plans cover the entire world, with the option of including the United States or not. Below is a table for comparing the plans:
Cigna allows you to have a flexible plan by adding optional modules to your insurance, such as:
Include dental and eye treatments
International evacuation and crisis assistance
The company also has a flexible payment policy, offering several options such as annual, monthly and quarterly payments.
Foyer Global Health offers international health insurance depending on your needs. Basic or Premium? Short or long term stay? Alone or with the family? Regardless of your needs, there is a plan that suits them.
The company has 3 different plans, see below the main differences between them:
ESSENCIAL
Consultations, surgery and anesthetics
Therapeutic devices and devices only, if necessary, as a rescue measure, such as cardiac pacemakers
Congenital diseases, only up to a maximum of € 100,000 per life
Does not cover maternity and childbirth care
ESPECIAL
Consultations, surgery and anesthetics
Therapeutic devices and devices up to € 2,000 for therapeutic aids and devices, such as artificial limbs and prostheses
Congenital diseases up to a maximum of € 150,000 per life
Covers maternity and childbirth care, up to € 5,000 with a 10-month waiting period
EXCLUSIVE
Consultations, surgery and anesthetics
Unlimited therapeutic devices and devices
Congenital diseases up to a maximum of € 200,000 per life
Maternity and childbirth care, midwife or nurse services at the hospital up to € 20,000 and a 10-month waiting period
HCCMIS from the Tokio Marine group offers insurance for full-time students and scholars studying away from home (alongside the usual travel insurance offerings).
These are the 4 levels of international student health insurance coverage they offer:
StudentSecure Elite
Offers the lowest deductibles and the highest maximum coverage
Meets J-1 visa requirements
You only have to wait 6 months before a pre-existing condition can be covered
Offers club/intramural/intercollegiate sports coverage
Covers Personal Liability
StudentSecure Select
Meets J-1 visa requirement
You only have to wait 6 months before a pre-existing condition can be covered
Optional Crisis Response rider for ransom, your personal belongings, and crisis fees
StudentSecure Budget
Pre-existing condition coverage begins after 12 months from purchasing the insurance
Meets J-1 visa requirement
Mid-level benefits & deductible
StudentSecure Smart
Lowest cost plan (but also has lowest benefits)
Highest deductibles
Doesn't cover club sports
Meets J-1 visa requirement
Can only cover a pre-existing condition on its acute onset
Global Underwriters offers international health insurance plans for a wide range of travelers, including students and exchangers.
Among GU's plans, I recommend Diplomat Long Term and Diplomat International for international students. If you want to study in the US, take a look at the Diplomat America plan that is tailored to suit foreigners in the country.