8 Best Reasons Why Life Insurance important – You may be wondering what's all the fuss about life insurance and why life insurance is important? Believe it or not, investing in life insurance, is one of the most key financial decisions you will ever make.
This is because it goes a long way to secure your family's financial future in the event of your demise or when you are diagnosed with a terminal illness especially if you are the breadwinner.
Life insurance policy is an essential part of life and a crucial element of sound financial planning. Most people probably know that they need life insurance, but end up not getting one because of procrastination, until they are faced with circumstances that force them to buy it.
PEOPLE ALSO READ Joint life insurance: Things to Consider Before you Buy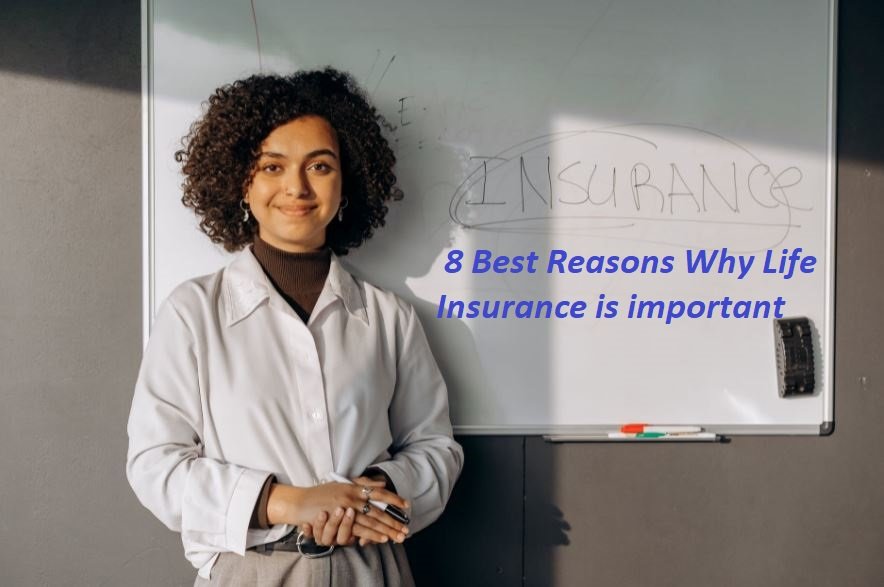 So, here are 8 Best reasons why life insurance is important:
1. Life Insurance can Save a Business
Death benefit from life insurance can save a business in the event where key person dies. It will keep the company afloat for the main time.
2. Protects your loved ones when you are no more
Your beneficiaries will stay fortified with a good life insurance policy long after you are gone. This is one most important aspect of life policy that you need to consider.
Life insurance coverage can replace a lost income, pay for your child's education, and ensures that your spouse gets the much-needed financial security they need.
3. To pay your debt
Since you don't want to put your family through the stress of dealing with financial liabilities during a crisis, you should get a life insurance policy that cover for any outstanding debt – a home loan, auto loan, personal loan, or a loan on credit cards will be dully taken care of with the right policy on place.
4. Supplements your Retirement
Permanent life insurance accumulates a cash value over the life of the policy which can be borrowed against tax-free. These policies go a long way to supplement your retirement if your other investments fall short. But note that these policies most times, come with fairly high fees.
5. Covers for your Funeral
As we are well aware, funerals are expensive to undertake, and this where the policy comes in, in ensuring that your final expenses are covered so your family does not have nothing to worry about.
6. Gives you peace of mind
Knowing you have a life insurance policy on the ground to cover for eventualities puts you at ease. This is because you no longer have to worry about your family's financial future because you know your family will be well taken of if anything happens to you.
7. Acts as a tool for forced savings
If you decide on a traditional or unit-linked policy, you will be required to pay a premium each month, which is higher than the costs to insure you. The extra money is then invested and it accrues cash value, which you can borrow against the policy or you can choose to sell it or draw income from it.
8. Helps you Achieve long-term goals
Buying a life insurance, will help you achieve your long-term goals like planning your retirement or buying a home, since it is an instrument that keeps you invested for a long term. It also comes with diverse investment products which pay dividends depending on their performance.
With all the above-mentioned reasons, do you still doubt that buying a life insurance policy is taking a step in the right direction? of course not. So, take a decision today and buy one to help your family stay fortified. Act now, act fast, remember, the younger you are, the lesser you pay.
PEOPLE ALSO READ Insurance Broker Near Me | Finding and Choosing a Broker in 20202
thank you for reading